Charles Reinhart Company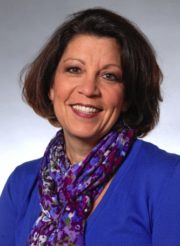 Helping Buyers and Sellers all over Washtenaw County, Michigan.
Expanded Service Description
Cynthia Smigielski has enjoyed being a resident of the Ann Arbor area for over twenty Five years. She has worked as a Realtor with The Charles Reinhart Company for over four years. She started her career as a Realtor after many years of active involvement in the elementary, middle and high schools that her two children have attended. She brings a strong personal insight of the neighborhoods and what they have to offer in the decision making process of buying a new home. With this knowledge, Cynthia is able to match eager buyers with sellers for a smooth transaction and gives her attention to every detail. Before her involvement with PTO's, school sports and fund raising in the Ann Arbor community, she had over twenty years of award winning sales experience, with certificates of completion from nationally recognized formal sales training programs.