Century 21 SPX Realty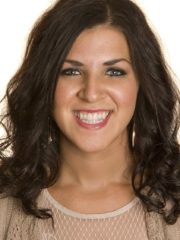 I'm a licensed residential Realtor specializing in the Denver and surrounding neighborhoods. I truly enjoy helping people buy their first home! Nothing is more rewarding then seeing the looks on their faces when you hand over the keys. At the same time, closing on the home that you've built so many memories can bring up a lot of emotions for sellers. Assisting with that process and helping them every step of the way , brings ease and enjoyment for the next home they buy.
Expanded Service Description
It all starts with a simple conversation. Getting to know your client and their needs makes businesses run efficiently! As a Century 21 Realtor, I go above and beyond expectations to find you the perfect home you've been dreaming of. Purchasing or selling your home can be a huge headache, but with my help it will go a whole lot smoother. Sit back and let me do what I know best, Real Estate! If you're interested in buying or selling your home in Colorado, contact me and I'd be happy to assist you!