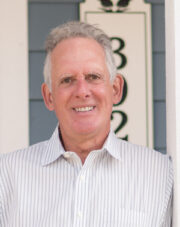 There is No Substitute for Experience and No Compromise for Excellence. Buying? Selling? or seeking un-bias, caring guidance, my 20 years of experience are yours.
Expanded Service Description
I've been focused on residential real estate in Eastern Orlando for over 20 years. I live, work, play, and love being here. Very few agents can say they have experienced the housing boom, the market crash of 2008, its slow recovery, the Covid years, and now for many, the "high" interest rates. It's this experience that'll help guide you through the sale or purchase of your home. Being a true professional is not just a matter of words. It's education, qualifications, and real-life experiences all working together.
I have an MBA from the University of Hawaii where I lectured for 3 years in the College of Business. My experience as a sales manager and director of sales for several software companies in Silicon Valley, California spanned 6 years before moving to Orlando where I started Avalon Realty Group.