Arizona Resource Realty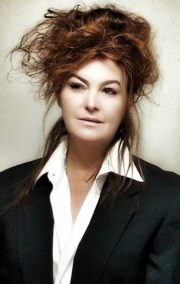 I have sold over 1000 Foreclosure properties and have rehabbed approx 40% to market standards.
Expanded Service Description
History: Woman Owned & Operated Small Business(WBENC Certified). Licensed in 1999. NABPOP Certified, Mega Million Dollar Producer. Custom software application for fast turnaround & accuracy. Over 1000 REO Assets SOLD, Excellent LTS Ratio, Thorough Contract Audits. Certified and Educated! I know what it takes... I am willing to go.. that extra 100 miles........and more! I want to Earn Your Business!
Mission Statement: To provide Exceptional Service for Exceptional People...My Clients. Ranging from the combination benefits to public and corporate welfare through disciplined principles of high integrity, dedication and perseverance. All team members are synchronized on the EBH Management Software. Our goal is always to achieve the top market value for properties in shortest period of time while preserving property condition with the least amount of conflicting issues.
Broker BIO: Tamra Lee Ulmer, Extensive Real Estate, REO, Construction and Project Management knowledge. 1999-2017. Member of The Arizona Association of Realtors, ARMLS,CABR, WMAR, TUCA, NAAR, SVAR, PAAR, NABPOP. RES-Net AMP,REO-Trans cert, EQ PLAT REO/SHORTSale, FSI Certified, NCLMS, NAHREP, WBENC, FORCE, NRBA and more...............