Alex Prins Real Estate Agent
Featured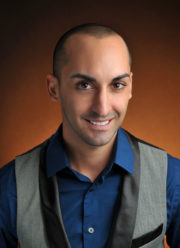 As a #1 Top Dallas REALTOR® & Dallas Real Estate Agent; helping you buy or sell a Dallas Home is my top priority!
Expanded Service Description
Alex Prins is a good ole boy from the Hospitality state of Mississippi. However, he made Dallas his permanent home in 2012. After working in the medical skincare industry for 5 years he decided to pursue his passion for real estate in 2014. He has been working across the Dallas Metroplex for over 7 years! You can find him selling homes in Lakewood, Old East Dallas, Uptown, Oak Lawn, Preston Hollow, and the suburbs. His specialties are working with First-Time Homebuyers, Relocation, Sellers, and New Construction! Helping people find a home is his passion in life.
When Alex was younger he grew up in foster care. He says he knows what it was like not to always have a home. His parents had to teach him the meaning of home. To this day he can still remember his first client. He was homeless, sleeping on a friends couch, and his brother was helping him buy a condo. When Alex handed the keys to him at the closing table his client said, "I have a home now"....In that moment Alex knew he was meant to be a Real Estate Agent. He says he could relate to him in ways many will never know. Life suddenly made sense him.
Home is personal to Alex, and he tries to let that come through in his work!