Description
Sponsorship assistance available to qualified members.
Individual, Brokerage, Team,
and Affiliate of the Month
Optional marketing package with reprint rights. Purchase is not required to receive award.
By invitation only and limited to just 12 category covers annually per state.
100% refund if you're not approved for any reason.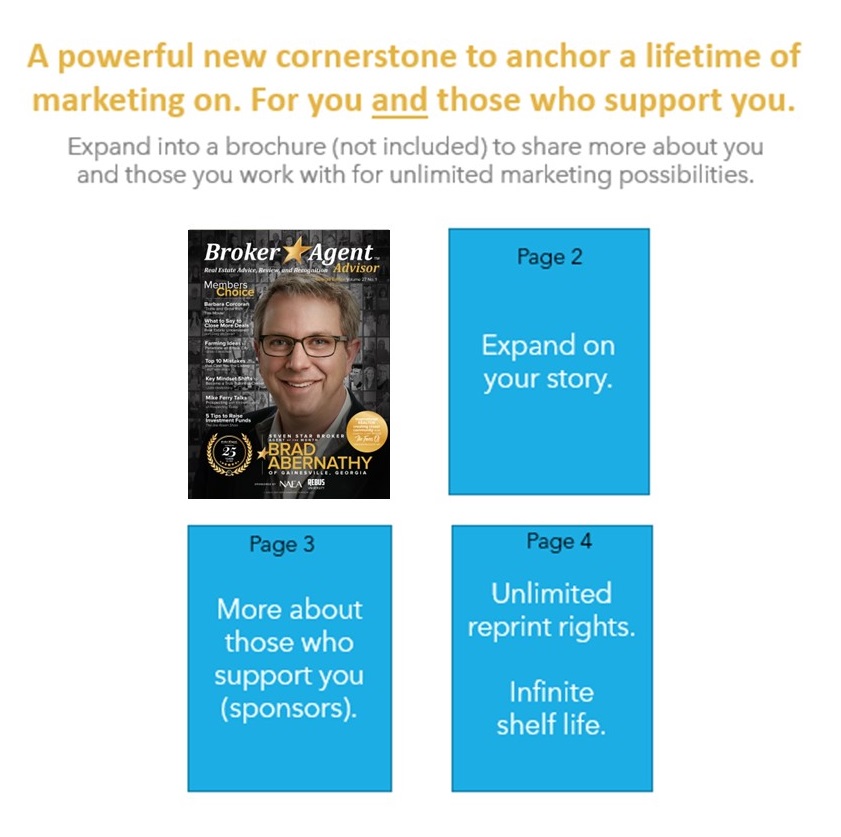 All sponsored 'Broker★Agent Advisor' feature cover media packages include…
Digital feature cover of 'Broker

★

Agent Advisor' for your state.
'Sponsored by' inclusion on your cover.
Unlimited reprint rights to develop into other media collateral (brochures, flyers, etc.)*
Not included…
Photography – To help ensure an end product to your satisfaction, you'll arrange for professional photography at you or your sponsor's expense.
Print brochures or magazines – 'Broker

★

Agent Advisor' is only published online. Your cover feature is a physical representation of our online media publication.
Hard copy of your cover – Print unlimited quantities through your local print shop and mount/frame to compliment your style and taste.
Any other costs not associated with stated deliverables as determined by Broker

★

Agent Advisor.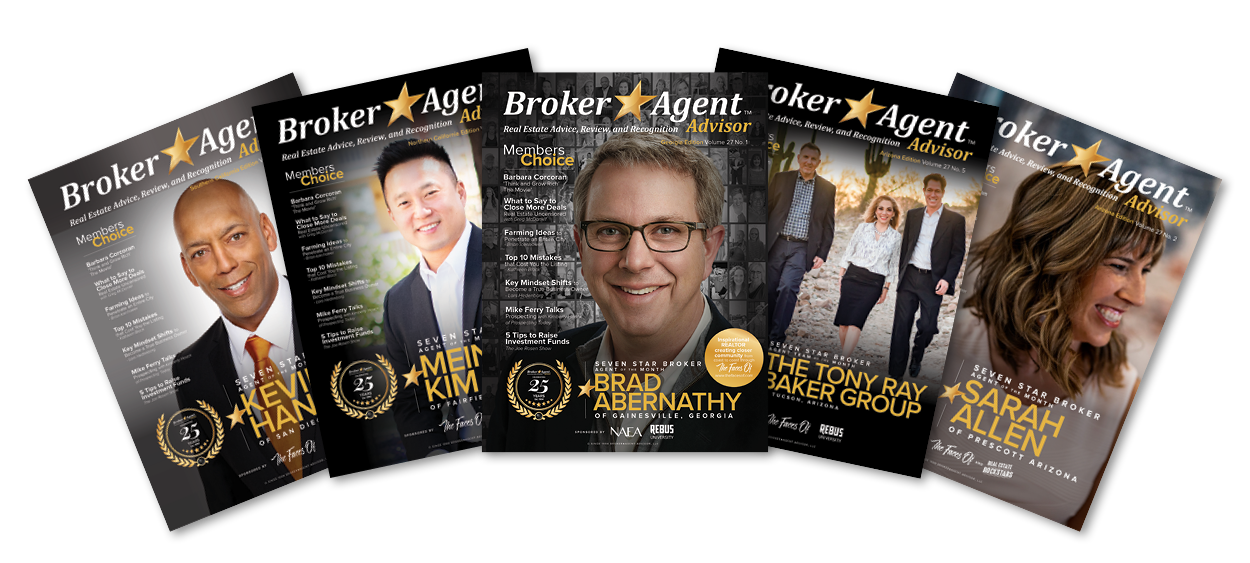 *Broker★Agent Advisor, LLC reserves all rights. Limited use license only. All final use requires approval.