Why Sponsorship?
If they deserve it you'll want them to have it.
Your voice also helps identify those most deserving while providing you a rare opportunity to reward, or just say 'thank you'.
Our recognition isn't for sale. Premium memberships generate additional expenses that must be funded. In addition, your generosity helps support our overall program for the benefit of all.
Your sponsorship includes…
Premium membership dues
Featured listing in referral directory for their market ($198).
'Top 100 Member in Market' credentials.*
'Top 100 Member in Market' award crystal ($198).*
Shipping to you for presentation ($29).
'Broker

★

Agent of the Month' priority consideration.
Priority consideration for 'Broker★Agent of the Month'… only one cover in your state per category each month.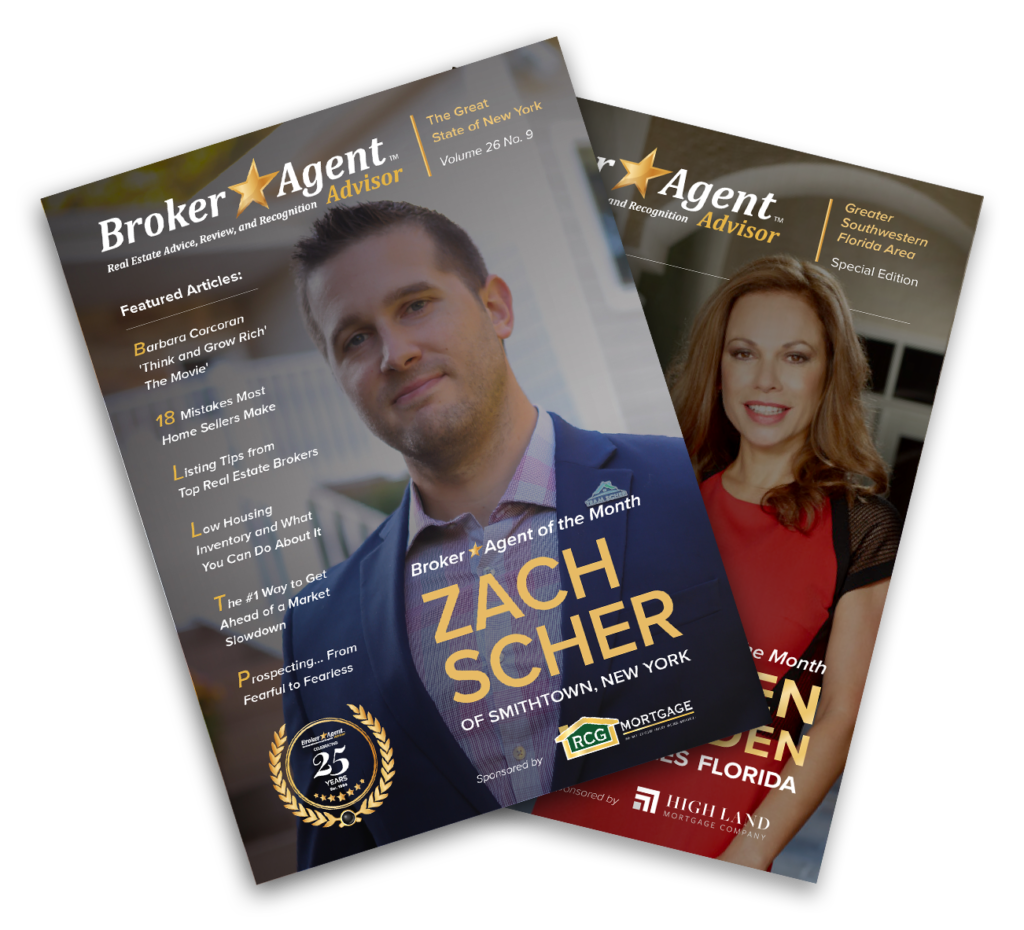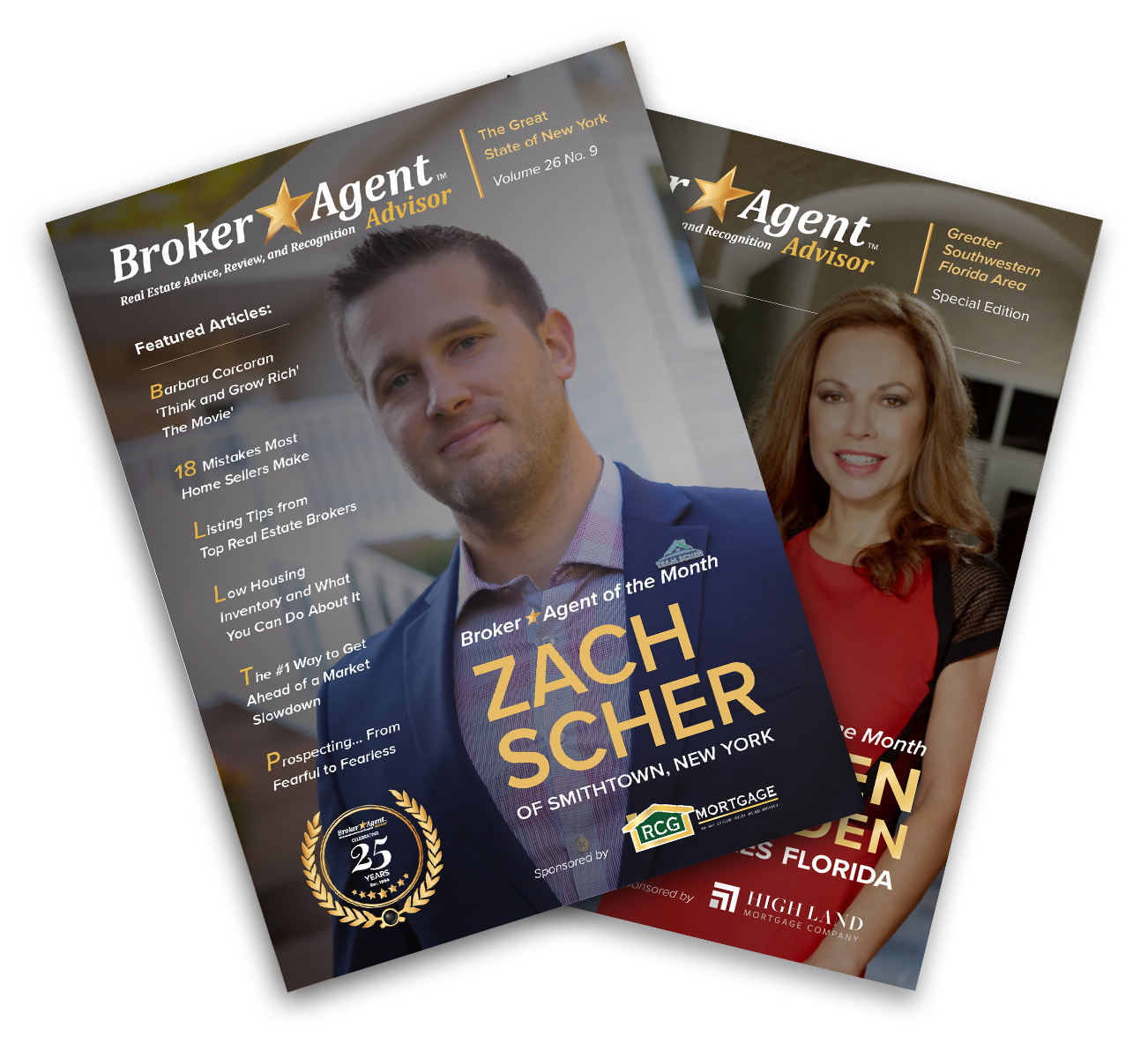 Included for your sponsored member new each season… A solid, and stunning crystal inscribed with your name for a lifetime of remembrance.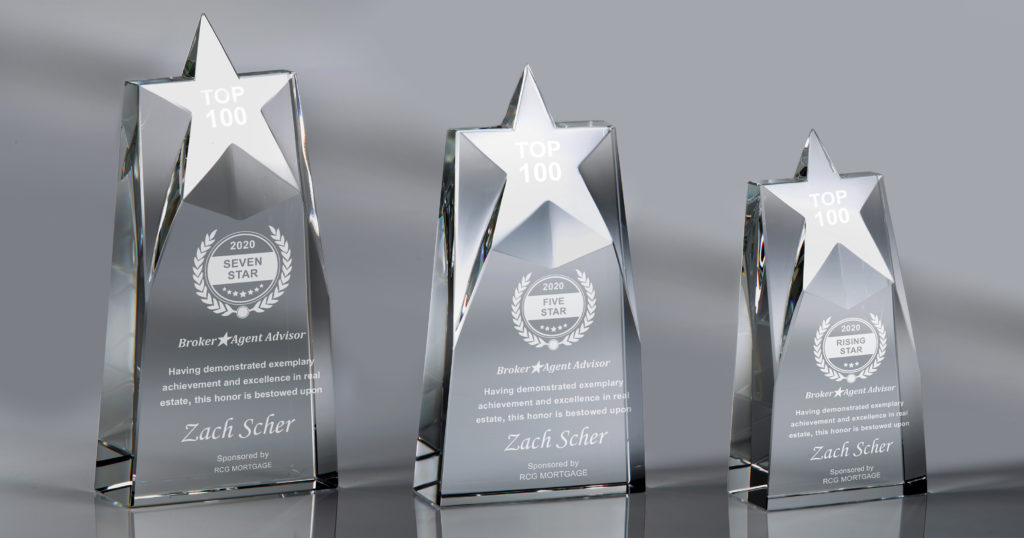 'Top 100 Member in Market' status… and related promotional materials for qualified members.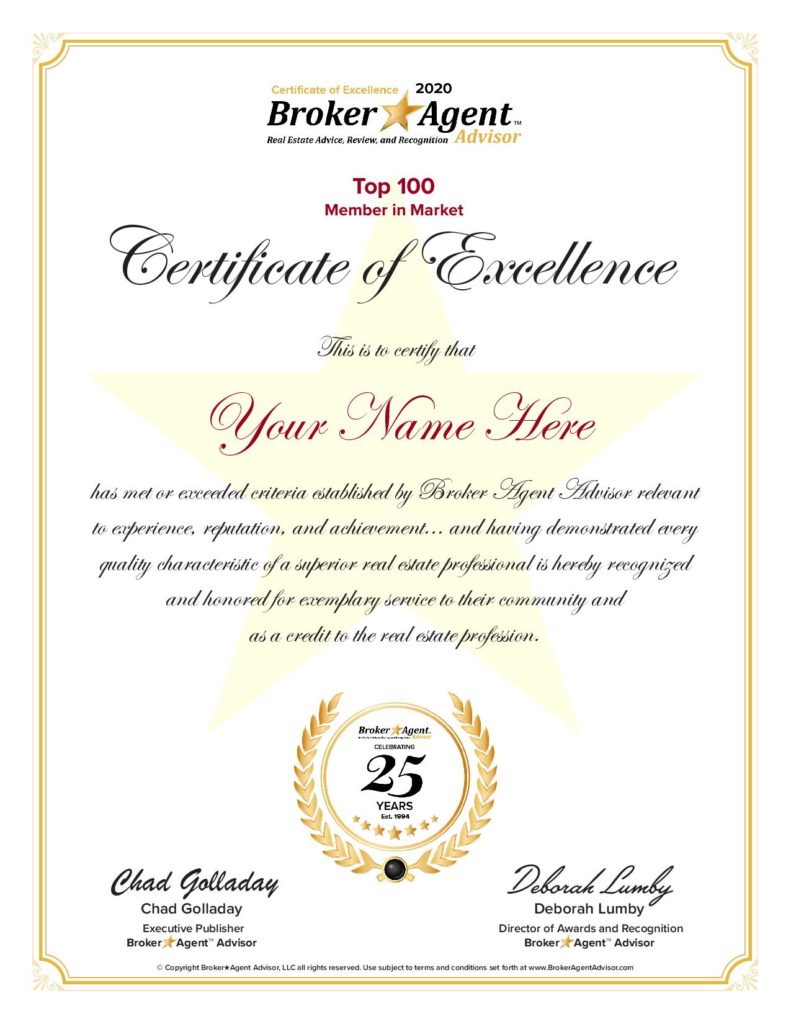 Just $297
*Qualified new premium members effective 10/20.
**Cancel or change your sponsored member anytime.