Lightning Round with 7 of EXIT Realty's Finest
Unprecedented times call for unprecedented action.
Generally reserved for their own internal training and advancement, EXIT Realty steps up big time with this public share from a few of their best and brightest.
Listen in for practical strategies and tips to help steady your share of this shaky market… and perhaps even pick up some new business in the process!
Download panelist takeaways and contact information.
Connect with Exit Realty…
Website ★ Facebook ★ YouTube ★ Instagram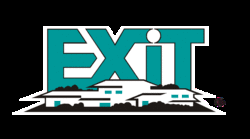 Message from EXIT Realty…

"When you're down, reach up and when you're up, reach down." Words spoken by our Founder and Chairman, Steve Morris.

At EXIT Realty we're focused on providing support, elevating confidence and increasing focus, so we assembled a team of industry experts to join Annette Anthony, our Vice President of Technology Engagement, to contribute their best advice.

During this conversation with panelists Chantal Traversy, Sheryll White, Nick Libert, Janice Petteway, Sharron Richardson and Samantha Morris you'll hear how to handle current listings and generate new ones; help buyers and follow up with clients, and leverage your time wisely with productivity to help keep you focused.

In addition, you'll learn about opportunities in the real estate market today, creating a continuity plan, tips for your health and wellness, and technology to positively impact your business as we practice social distance.