Warren Investment Group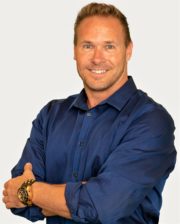 Expanded Overview and Background
Christopher Warren Gough:
Professional Negotiator and Marketing Specialist
Commercial and Bank Asset Managing Broker
Property Manager/ Owner of Warren Investment Group
Auction and Investment Specialist
Licensed Broker in Washington, California and Florida
Christopher is known as an expert negotiator, specializing as a 25-year Real Estate market veteran who has sold and listed over 15,500 homes in his career, to a variety of income levels all throughout Washington, California and Hawaii and Florida. He is a Top-Level investor, involved in property management, REO Short Sales, Foreclosures, Auctions and Commercial Real Estate. Making him truly experienced as well as a formidable negotiator for his client's. Christopher has always had a hands-on approach to management, which holds true for his personnel transactions, and construction of Million Dollar homes.
His top priority for every engagement is to extend a high level of ethical professional educate and reliability to all his clients, contractors and those he collaborates with.
Educating his clients on current market trends, the mortgage industry and the overall real estate process is his specialty. He and his elite team within 3 states are sales and marketing professionals offering their education to each and every person they work with.
His clients experience fast turnarounds on their listings, savvy financing connections, and a commitment to working for their best interests. His unique background combines a variety of relationships with dozens of vendors within the greater real estate, mortgage and commercial arenas. These all are powerful assets to his client's needs, allowing him to continue building upon his values and relationships while still believing in the art of intelligent and ethical business practices.
With his background, experience, and skills, developing a talented Real Estate team was a natural progression. With the onset of the housing and financial crisis in 2006, Christopher moved quickly to identify, hire, develop and train a capable team to handle all phases of Real Estate. Christopher has owned and operated 11 brokerages throughout his career. Currently working with Coldwell Banker in CA, The Preview Group in WA and Century 21 in FL.
Christopher and Team Gough work on earning continuous repeat business and word of mouth referrals throughout the industry. Daily they are developing relationships with banks, asset managers, builders, investors, lender and attorneys nationwide. They have Preserved, Managed, Marketed and Sold properties for a vast number of institutions, and continue to work for industry professionals around the country.