Wallace-Tustin Realty, Inc DBA Wallace & Tetreault Realty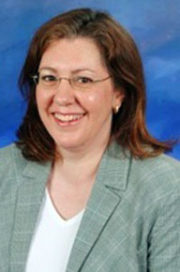 I advise and guide my clients through the home buying and/or selling process to make their transactions smooth and an enjoyable experience. Residential sales in single family, multi-family, condos, estates, foreclosures and short sales properties.
Expanded Service Description
I have been a Realtor at Wallace & Tétreault Realty since 1999 having put together many transactions in the Greater Hartford and Tolland County areas. I enjoy representing both buyers and sellers. Extensive experience working with first time home buyers, estates, foreclosures and short sale transactions. In addition to real estate, I have been the office manager at Wallace & Tétreault Realty for 19 years helping over 25 agents with their real estate transactions. I am a lifelong resident of CT and currently reside in Manchester.