United Real Estate River City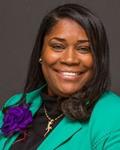 Company Name:
United Real Estate River City
Expanded Overview and Background:
My name is Lisa Brannon. I have a Master's degree in Business Administration. I am a Licensed Real Estate Broker, Real Estate Instructor, Certified Negotiation Expert and a Nocatee Certified Agent. Previously, I was a Real Estate Broker with Exit Realty Advantage in North Carolina. I am an innovative professional with ability to identify, analyze and solve complex problems ensuring client satisfaction. I have over 19 years experience in Operations and Customer Service. I possess 14 years of banking experience. I have over 8 years management experience in real estate and banking. I was 2004 Top Listing Associate of the Year with EXIT Realty Advantage. I was 2016 Top Lister, Top Sales and Top Sales Volume Agent in the Avondale office. I was also 2014 Citibank African Heritage Network Co-chair for Personal and Professional Development. I enjoy giving back to the community and helping buyers realize their dreams of home ownership. Within real estate, I have represented buyers and sellers in commercial and residential property transactions. I have developed strategies with mortgage lenders to help credit challenged buyers ascertain mortgages. I provide economic and market advice to prospective clients. I am the liaison between lenders, inspectors, buyers and sellers with contract negotiations to ensure terms and conditions of agreements are met. I build relationships with clients to encourage returning business. I coordinate property closings and oversee document signings. I analyze market trends to help sellers determine competitive market prices. Working in the banking and real estate fields allows me to have expert knowledge and experience in mortgage products, processes, systems and industry standards. It gives me the unique ability to apply that learning to solve unique financial problems.