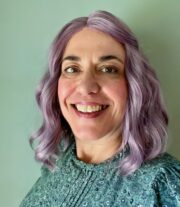 Serving the greater Philadelphia region including South Jersey. I specialize in first time buyers, estate/probate sales, and relocations.
Expanded Service Description
I became a Realtor because I love property - investment, renovation, construction, architecture and design. But most importantly, I became a Realtor because my own experiences working with real estate professionals were a disappointment, and I knew that the real estate industry needed more people who were willing to stand for change. I'm committed to supporting and empowering our local communities. I aim to create a safe, respectful and inclusive environment for all.