Robyn Icenhower and Associates- Keller Williams Realty
Featured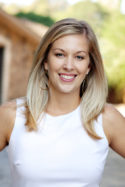 Company Name:
Robyn Icenhower and Associates- Keller Williams Realty
Expanded Overview and Background:
Robyn Icenhower & Associates are made up of a team of 19. Sixteen licensed agents and 3 administrative staff to provide exceptional customer service. We are currently ranked #1 in Kings and Tulare Counties according to GOOGLE. We are ranked TOP TEAM according to Wall Street Jornal's Real Trends for the past several years.