Re/Max Results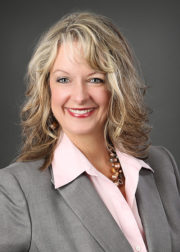 Lisa Dunn is a REALTOR® with RE/MAX Results who specializes in working with seniors. While she works with clients of all ages, her focus and passion is working with seniors and their families. Lisa's specialty is walking older adults through the process of change and providing solutions to real or imagined obstacles to moving. Lisa offers complimentary seminars to Twin Cities seniors and an online senior housing search TheSeniorHousingSeaech.com for easy online searching. It's the only resource of it's kind.
Expanded Service Description
Prior to becoming a real estate agent Lisa worked as a licensed graduate social worker (LGSW) and health care consultant. Her past work experiences give her unique insight into the maze of senior services.
Today Lisa consults and teaches courses for real estate agents to help them make their businesses senior friendly. Lisa has written articles for MN Good Age Magazine, caring.com, and of course TheSeniorHousingSearch.net.
A Minnesota native, Lisa earned her Bachelor of Science from Minnesota State University Mankato, and Master of Arts degree from St. Mary's University. She's earned the Certified Senior Advisor designation from the Society of Senior Advisors, the Senior Real Estate Specialist designation from the National Association of Realtors, and the Realtor Senior Advisor designation from the Minneapolis Realtor Association, and is a Graduate of the Realtor Institute (GRI