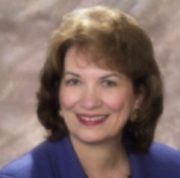 Specializing in Residential Real Estate Sales & Leasing with an emphasis in Management and Training in Contra Costa and Alameda Counties more specifically Concord, Martinez, Pleasant Hill, Walnut Creek and surrounding areas.
Expanded Service Description
Jo has a well rounded background in the Real Estate Profession. She started her Real Estate Career with Bank of America working her way to the Real Estate Loan Department. After several years an opportunity presented itself and she made the move to Transamerica Title Company and served in several position from Escrow Officer to Special Projects Escrow Officer and Branch Manager. She transitioned to a Real Estate Company to run their Escrow, Property Management and Administration Departments. Seeing what a difference a Realtor could make, in 1974 she obtained a Real Estate License and one year later her Real Estate Broker's License.
Since that time Jo has been a Broker Partner in three Real Estate Companies and since 1999 Broker/President of Welcome Home Residential Brokerage, Inc.
On a local level Jo has contributed to the Contra Costa Association of Realtors as Chairman of many Committees in Education, Governmental Affairs, Membership and Administration, including Real Estate Ethics and Professional Standards and as Vice-President of those divisions. In 1998 she was elected President of the Contra Costa Association of Realtors and served as a Director at the State of California Association and National Association of Realtors for many years.
Teaching being a second passion, she also taught Real Estate Principals and Practices at Los Medonas College as well as local Association classes and many others.
This experience has fostered skills in Compliance and Standard of Care, Goal Setting, Time Management, Interpersonal Relationships with both Agents and Clients, Focus, and more importantly a Commitment to Excellence. Jo has passed this experience on to benefit the many Agents whom she has supervised, trained and mentored throughout her Real Estate Career.