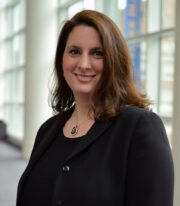 Kelly has been in the real estate field for almost 30 years. Her start was in the mortgage industry and the last 15 years have been real estate sales.

Kelly is the Real Estate Broker for Realty Concierge International and has her REALTOR designation as well as designations of Short Sale & Foreclose Representative (SFR), Military Relocation Professional (MRP) and Loss Mitigation Certified (LMC). She is currently a candidate for the Certified International Property Specialist designation (CIPS).

Kelly retired from a position on the Bellingham Board of Health as Chairman after 14 years of community service. Being involved in local government has cemented her knowledge in dealing with permitting, variances, and processes of individual departments within town government.

Kelly's experience as a local resident, homeowner, business owner, real estate investor, and extensive work with foreclosures, auctions and short sales have uniquely qualified her to provide the inside perspective on buying, selling and leasing homes in the TriCounty area.