Real Living The Hatmaker Group
Featured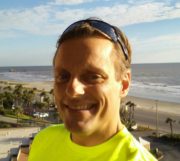 Expanded Overview and Background
I moved to Galveston Island in 2004 to attend Texas A&M at Galveston. In no time at all, I fell in love with island life! My expertise in hospitality was gained while working for some of the finest hotels and resorts in Galveston, including The San Luis Resort, Moody Gardens, Hilton Galveston Island Resort and Holiday Inn Resort on the Beach.
In 2011, I began working in property and casualty insurance at a local independent insurance agency on the island. Over the next four years, I learned of the unique insurance market of Galveston Island and Texas's coastal areas, including available coverages, common exclusions and the underwriting guidelines for multiple property, wind and flood insurance carriers. Being able to help my clients understand the necessity, purpose, requirements and the potential issues or benefits of properties my clients are interested in has proven invaluable to my clients both in time and money over the years!
In 2015, I went for another complete career change and started in real estate. After several months of hands on learning at Real Living The Hatmaker Group working as principal, Michelle Hatmaker's assistant, I was afforded the opportunity to see a vast array of transactions, from undeveloped lot sales to multi-million dollar beach mansions on stilts, commercial sales, commercial and residential property management and vacation rental management. A fire ignited in me, learning as much as I could as fast as I could about anything and everything real estate! Within months, I had my TREC Real Estate Sales License in hand!
One day, my broker commented, "I've always wanted a rental division." The idea started me off with a mission and a few days after my license was issued, I reported to Michelle, "We now have a rental division!" LiveGalveston's primary focus is assisting students, medical professionals, educators, interns, residents and ancillary staff from Texas A&M, UTMB and Galveston College in finding housing that fits both their needs and their budgets. LiveGalveston, our rental division, has grown exponentially, and, with the help of my full time assistant Pam, is positioned to have another record breaking year!
I have real knack for finding my clients the best, if not the perfect property to rent, lease or purchase!
In real estate sales, the majority of my clients are buyers purchasing homes, condominiums, multifamily dwellings and vacant lots. Currently, the fastest growing segment of my client list is investors looking to purchase single and multifamily properties for long term rental, short term rental, vacation rental or hybrids of part time being income producing short term/ vacation rentals and other times being enjoyed by the owners, their family and friends as a private beach getaways.