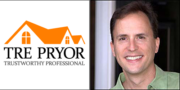 Tre Pryor is the leading real estate expert in the city of Louisville.
Tre Pryor is a multi-million dollar producer and is rated 5.0 stars on Google by his clients.
Tre Pryor is a Realtor with Remax Real Estate Champions, Tox Cox Broker.
Tre Pryor founded and grew the #1 real estate blog in Louisville, Kentucky.
Tre Pryor is routinely interviewed by the local NBC news.
Tre Pryor is a 7-star rated agent with Broker Agent Advisor and is a member of the RE/MAX Hall of Fame.
Pick Tre Pryor to be your Realtor!