Re/Max First Shot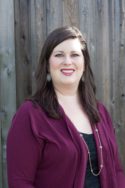 Company Name:
Re/Max First Shot
Expanded Overview and Background:
Meagan Morgan Campion grew up in the Shiner and Gonzales area. Her family has lived in Gonzales for over 60 years. She attended Shiner Catholic School in Shiner and then went on to obtain her Bachelor of Science and Master of Science degrees in Agricultural Economics from Texas A&M University.
Meagan has been in the real estate field since 2007. She joined RE/MAX in 2008, and truly enjoys working with buyers and sellers in and around the Gonzales County area. She holds multiple designations and certifications, and she achieved the Executive Club at RE/MAX in 2013, 2014, 2015, 2016, 2017, and the 100% Club in 2018.
She is involved in the Gonzales County A&M Club, Shiner Heritage Quilters, and other community organizations. She is married to Justin Campion, and they have two wonderful dogs. In her free time, she enjoys spending time with family and friends, quilting, and photography.