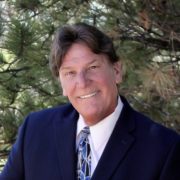 Action Agent | 45 years of sales experience dealing in the Denver Metro area.
Expanded Service Description
For over 45 years, Brian has been a noteworthy leader in sales and marketing. He has been ranked in the Top 5% of Realtors in the US. You may know Brian from his many real estate authored books. Born and raised in Atwater, CA, Brian received a college scholarship to play football in San Diego where he majored in business. He went into real estate immediately after graduation in 1977. Since then Brian has participated in the development of real estate industry software, managed, trained, built, and invested in real estate. As an entrepreneur, he has also created several online and offline businesses.