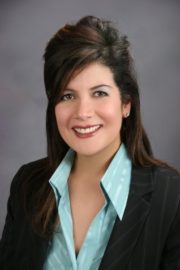 I represent buyers and sellers on residential, commercial and income properties
Expanded Service Description
For over a two decades, Yvette Fierro has served Orange County's real estate market with one goal in mind: To serve with integrity and get results. Yvette thrives on navigating market behaviors while offering a customized approach to her clients needs and desires. Yvette is a Broker, Real Estate Professional and Owner at Lux Previews Real Estate, an indepedent broker, that seeks to deliver premium service but at a fraction of the cost of large franchise firms. That means more money in your pocket!
Yvette's backround has established her as an accomplished negotiator in this vigorous market. She honed her business savvy at the University of Houston from the Bauer School of Business, where she graduated magnum cum laude. She brings clients cutting-edge technologies and applications that allow for easy and immediate access to premium properties in a professional manner that exceeds all expectations. She has also established a worldwide advertising reach which provides dynamic marketing pieces and unrivaled service to over 200 clients. Refeshingly, Yvette embraces a personalized approach to your real estate needs and desires. She will listen to your specific needs and customize an approach that appeals to your unique style.
Born and raised in southern california, Yvette is very familiar with the various communities within orange county. Her knowledge extends far beyond Southern California borders. The breath of her experience includes interactions from negotiating the sale of a 15 million buy out of an international freight forwarding company, and total volume real estate sales reaching nearly 100 million. With an eye for design, Yvette goes beyond the typical transaction: she extends her creativity by helping clients to stage thier homes.
Committed to open communication, product knowledge and infrastructure, Yvette Fierro offers a results-oriented approach that ensures her clients maximum benefit and value. Her ability to successfully navigate transactions in this ever-changing market has earned her a following of satisfied clients who have come to trust her professionalism, integrity, market awareness, and commitment to delivering unsurpassed customer service and results.