Liz Carter and Team Realty
Featured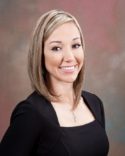 Company Name:
Liz Carter and Team Realty
Expanded Overview and Background:
I'm the third generation of realtors on the team. I fell in love with real estate & knew that this was my calling from the start. I joined the team in 1999 and got my real estate license, I've since become a licensed broker & have enjoyed learning and growing everyday. Helping so many families buy & sell over the years is very rewarding. It's exciting being a part of Katy & Houston's growth and I love that I get to meet new people everyday.