Keller Williams The Marketplace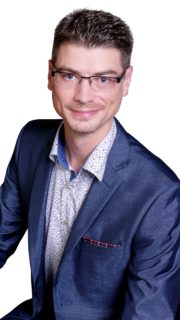 Luxury | Las Vegas | Lifestyle
Expanded Service Description
Born in sunny San Diego, California and raised in beautiful Boise, Idaho. After college in 2003 I moved to the Las Vegas Valley and began working in the fast paced nightlife industry on the world famous Las Vegas strip. In 2006, at the peak of the real estate boom, I shifted my career into real estate. In 2013 I joined Keller Williams Realty, currently the #1 training organization in the world, and the largest real estate company in North America. In my time with Keller Williams I have received numerous achievement awards and was named to the Associate Leadership Council for 2016. I pride myself in always maintaining a passion for learning and appreciating every day I get to help people.
During my decade of experience in the Real Estate industry I've always been a big picture thinker and team player. I've honed my knowledge and developed skills that range from asset intake and preservation to portfolio management and disposition, default servicing, industry research and project management. I'm well suited for a high stress, high volume work environment. I possess strong organizational, analytical, and conceptual abilities as well as a keen attention to detail and to clients needs.
My considerable industry experience allows me to effectively and professionally address a wide variety of customer needs. Throughout my professional career, I have been proven to be a tenacious problem solver when working with an assortment of individuals and groups, always applying a "whatever it takes" attitude. As a goal-oriented person, before beginning any task, I devise a clear course of action to achieve goals and get the job done in a timely and organized manner.