Keller Williams Peace River Partners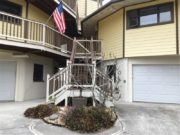 Specializing in Punta Gorda, Charlotte Harbor, Burnt Store Marina, PUNTA Gorda Isles and surround areas.
Expanded Service Description
Are You Looking to Buy or Sell in this town? Give Lori Ann Mertens a call:
1) Do Get Qualified with one of yours or one of our awesome lenders on my website. The season is HOT and multi offers are happening.
2) Then we work on Your Plan to making your dream home come true.
3) Having a Plan and a Timeline are the biggest keys to a successful home search and closing. What are you waiting for?
Lori Ann Mertens is Dedicated to helping you Buy or Sell Your Paradise Dream Home …South West Florida is Hot this Season…..
Catch the wave before it Sails Away…..
Saving You Time….and….Money…..Call today, don't delay…Season Is Hot…..
Lori Ann Mertens and Keller Williams Peace River Partners in South West Florida….. Get On Board TODAY!!!
Before Your Boat sails away!
Looking to Buy or Sell in this town?
Lori Ann Mertens IS YOUR Agent Local and to Connect you WORLDWIDE – Personal Touch World wide –
Are you looking to Relocate??? Call to Action Today…..Big Businesses, Buyers, Sellers and Investors….
Your One Stop Shop in Real Estate….Lori Ann Mertens has the connections to Your World Wide Dream…….
What Is Your Timeline???? Do You need to Sell the Northern Home …….I have an plan for you…….Lori Ann Mertens can even refer you a professional REALTOR in your town.
Please feel free to view my website and let me know when you are ready on your timeline to view homes or if you have any questions.