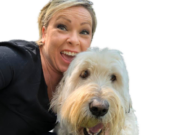 Dee has been certified in ABR, AFR, SRS and 55 plus Real Estate Advisor. I have won many awards and am consistently in the top twenty in my office of avg of 390 agents and being in the top 5 individual agents in my office.
Expanded Service Description
Irish Dee arrived in USA in 2002 to marry her now hubby Chris. As best friends and soulmates, they raised they daughter Jade and now have a lovely son in love Will and an only grandbaby named Jett!
Dee is a huge animal advocate and lover and supports local agencies and has rescued two donkeys ( HEEHAW!), Hombre and Applejack and two dogs named Lulu and Winston. Animals needs drive me to be the best I am and to help agencies as much as I can, in order to allow them adopt more or do more. Not do much a glam girl but more a type to roll up her sleeves and delve in. No excuses! I have ad admin and contracts to close manager and a runner and i am hoping to scale my business up! If you are looking for a great referral partner here in GA, give me a shout! I am happy to help!
Dee.