Front Gate Realty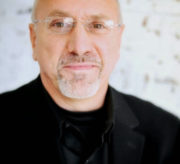 Our team services Central Mississippi
Expanded Service Description
Why use the STEVE SLAY TEAM? We are MARKETING EXPERTS who have gained the trust of hundreds of clients, that's why.
Visit us at YourHomeTownAgents.com Steve & his team take the "servants heart"approach to finding the right home for our clients and to assist sellers in showing their home to qualified prospects. Normally when you hire a single real estate agent, you get exactly that, only get one agent.
With our TEAM approach you get a dedicated staff of agents working for you, 24/7! Our team of agents make sure your home for sale gets shown even if one of us is out with other clients.
For Buyers, we offer our TEAM approach and you get a dedicated TEAM of agents to help you find and secure your new home and protect the largest purchase you will probably ever make in your lifetime.
For Sellers, we offer our TEAM approach and you get a dedicated TEAM of agents to help market your home to a nationwide audience. We ensure your home will be shown to as many people as many possible prospects and help you get Top Dollar for your home.
We also employ an assistant to make sure that the phone is answered when a prospect calls to get information to any buyer about your home.
We are a professional, national , marketing team that specializes in real estate marketing. We work primarily on referrals from past clients, friends and family, and other Realtor's in our extensive network. We serve the Metro Jackson area, including Brandon, Florence, Richland, Ridgeland, and Madison.
We are here to protect you in buying or selling your home!
We pride ourselves on providing first-class personal service to our clients and providing them with the best service available. We want our clients to become "raving fans" because that is how we grow our business -- through the referral of happy clients! Our business is almost entirely referral-based, thanks to our many satisfied clients