eXp Realty LLC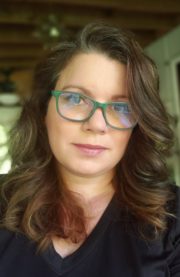 Proud to serve Beaufort, Bluffton and Hilton Head Island, SC along with Jasper County, specializing in residential resales, resort homes, 2nd homes, retirement homes, new construction, Gulfstream and military relocations.
Expanded Service Description
ACHIEVEMENTS
• As Designated Managing Broker for eXp Realty, increased agent count by 275% from 200 to 750.
• Also, as DMB at eXp Realty, achieved over $581 million in sales volume in 2019; a growth rate of over 545% in volume from the previous state broker at the end of 2017.
• As Sales Manager for ERA Evergreen, increased closed listings by 30.77%; total sales volume by 30.42% from $85 million to over $111 million and increased closed AGC by 26.46% from $ 2.3 million to just over $3 million, per agent.
• As Team Leader at KW Hilton Head, facilitated a 37.5% increase in closed units, 28.4% ahead of the over Hilton Head area market in 2013, along with growing agent count by 24% from 105 to 121 agents at year end, with a total profitability increase of over $403,710 for the market center.
• Owner/Broker-in-Charge, Bee Realty: The company obtained sales average of $75 million+ per year from 2003 to 2011.
• Repeated salesperson of the month at Helen Adams Realty, consistently achieving the highest accolades and honors, and over $5 million+ in volume for 2002 as second year agent.
• Coldwell Banker Flouhouse Realtors First "Internet Sales Manager" accountable for handing all incoming internet leads. $3.3 million+ in volume for 2001, as a rookie.
Proud wife of Navy Veteran from an Army family, mother of 2 grown children, American Legion Auxiliary Member, Ronald McDonald House Charity Supporter, Wounded Warrior Supporter