Emptor Primus Real Estate Firm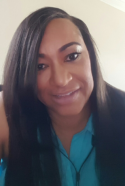 Company Name:
Emptor Primus Real Estate Firm
Expanded Overview and Background:
I have been Awarded for my Achievements as one of the TOP Agents. I have the Experience and I am Knowledgeable on the Market Activity and know how to Market your home to get it sold fast. I have a professional website to give your home the ever needed Presence on the World Wide Web. I send out just listed cards and flyer to Prospective Buyer. I also send out e-mails to other agents, investors, and Prospective Buyers in your area. I can set up an open house to display your home. If desire, I will profile your home on a Business card so that when I hand out Business Cards the public will also know that your home is for sale. My Service is Top Notch and you will work directly with me. *When purchasing a home I am able to Negotiate to get you the best deal. I will narrow down the houses based on your Specific needs and wants so that you will see only houses you are interested in. This will save you time and get you in your Dream Home sooner. I have the ability to help you save money by lowering your out of pocket expenses. When it comes to Real Estate whatever your specific needs are I am trained to get it done. I don't charge transactions fees or processing fees. Buyers Representation is FREE to the Buyer. You will get a honest, trained and experienced professional. I hold dual licenses and I can help with your real estate needs anywhere in the U.S.