Desert Fairways Realty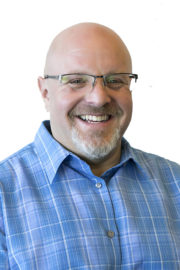 I work with buyers and sellers in any price range in the Phoenix Metropolitan areas. I'm a hands on, service oriented professional dedicated to helping people achieve their goals.
Expanded Service Description
My true passion is making a difference for others. I hava a unique knack for getting people to open up and share what's really important to them then we go out and help them make those goals and dreams come true. My deep understanding of the ins and out of the business and market are a huge asset to my ever growing list of satisfied clients and friends.
I live with my "Chug" Ella FitzPuppy in Central Phoenix. I love to travel and eat out and I know the best places to eat in town (and places with dog friendly patios!). Ask for a recommendation! I am also a trivia geek – I know a lot of useless information about books, movies and popular culture. I really want to get on Jeopardy and make it to a Tournament of Champions.
I've lived in the Valley since 1991 spending most of my time in Central and North Central Phoenix but as most of my business comes from referrals I have sold houses valley-wide and have a strong knowledge of the entire valley. I work where my clients need me. And I don't discriminate – I work with buyers and sellers in ALL price ranges in condos, townhouses, single family homes and patio homes – even some light commercial properties.
I work to bring integrity and service in everything I do. My favorite part of real estate is handing the house keys to a first time buyer. I also love the 'art of the deal' helping sellers get top dollar for their properties and buyers get the home of their dreams!