Compass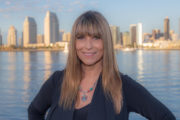 Catherine Black is a Realtor specialized in buying and selling residential homes in San Diego County. Leveraging her experience as a successful entrepreneur, Catherine is known for outstanding client service, expertise with marketing and advertising techniques and above all, having her client's best interest in heart. Savvy negotiations, great communication and cutting-edge marketing strategies join her tenacity, perseverance, passion and deep commitment as the hallmark of Catherine's personalized service. Catherine thrives when being challenged to learn different aspects of Real Estate. This is surely why her clientele is wonderfully diversified from sellers and buyers of luxury homes to award winning architect selling new construction projects, from military families to local individuals looking for affordable properties.
Expanded Service Description
Catherine Black is French-American who left her hometown at the age of 17 to travel the world and find her American Dream in California.
She was voted Rising Star Real Estate Agent in 2015 and was also rewarded by all Real Estate brokerages in San Diego who voted her "Best REALTOR® Of The Year" in 2021.