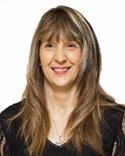 Debbie Demars has been in the Riverside area since 1987. Having grown up with the real estate business, Debbie began her career immediately after leaving the Health Insurance industry in 2004.

She successfully managed an REO Team for Coldwell Banker Town & Country. After management of the team with over 1500 closed REO sales, Debbie returned to residential sales.

Management of a large REO Team gave Debbie the insight to determine what works effectively for home owners, and how those tools can be implemented with the highest degree of effectiveness. Our marketing plan is designed to find buyers willing to pay top $$ for your home, just like you want!

Today, Debbie implements advanced technology for extensive exposure for the home sellers she represents. "It seems like all agents do similar things to market homes ... the key is HOW WELL they are done!"
Expanded Service Description
Qualifications
* Licensed real estate broker since 2005
* Member of the National Association of Realtors
* Number one agent so many times we lost count!
* Member of the California Association of Realtors
* A Certified Luxury Home Specialist
* An REO Certified Home Specialist
* Certified Residential Specialist
* Extensive marketing expertise as evidenced by transactions with FNMA, FHLMC, Homequity, PHH Relo, Associates Relocation, and numerous Banks and savings and loans
* Number one agent so many times we lost count!
* Graduate of comprehensive training in marketing, valuation and negotiation
* Member of three nationwide referral networks
* Master of Ceremonies at St. Patrick
* All Commission Ministry Leader
Experience
* 13 years as a real estate broker
* 5 years managing an REO Team
* Listed and sold over 2,157 homes