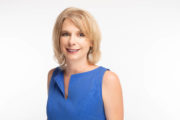 I specialize in the Phoenix marketplace and surrounding suburbs.
Expanded Service Description
Amy Willaby is a real estate professional with nearly two decades of experience as a licensed Realtor in Arizona, Texas and Utah. She has lived in Phoenix for over a decade, and at Cambridge Properties—a local brokerage that is part of the local community—she has truly found a home for her considerable real estate passion and talent. As a listing agent and buyer's agent, Amy represents buyers and sellers of new homes and second homes, and specializes in luxury homes as well as land and investors. In the course of her career, Amy has sold millions of dollars' worth of homes and has been named among the Best Realtors in her region. She has also marketed new home subdivisions by using website development, social media marketing & promotional materials. She holds a BS in Business Finance from the University of Phoenix. She is also active in the community and has worked with local schools, organizing events and managing relationships with students, parents, and administration.