Buyer's Choice Realty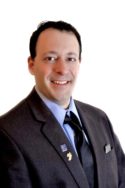 Expanded Overview and Background:
The founder of Buyer's Choice Realty Ronald Huth has been in the Real Estate industry for over 40 years. He has been in many leadership roles including President of the Massachusetts Association of Buyer Agents, the National Association of Exclusive buyer agents as well as the North Shore association of Realtors. He is a wealth of knowledge in the industry and we all have learned more than most agents just by working with Ronn.