Broker's LLC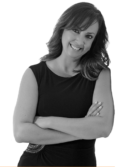 Company Name:
Broker's LLC
Expanded Overview and Background:
When Claudia Serna first earned her real estate license and started working for a broker, she sought to be diligent and honest. After a neighbor called her office to ask for Serna directly in hopes of listings a property with her, Serna's Broker instead took the listing. it didn't sit well with her, and Serna wanted to show brokers that the industry could be successful in a trustworthy and fair manner.
"This fueled my passion even more". Serna Says.
"This is when I first decided to become the true non-competing broker in the Industry"
That propelled Serna to create Broker's LLC in 2004, a firm founded on integrity and trust. With clients that include real estate agents. Broker's LLC has earned high accolades in the business, including Shoma Homes Excellence Award.
Serna's professional creed is simple: innovation is the key to survival. It's no surprise that notion has made Broker's LLC a force to be reckon with in the real estate industry. The firm was one of the first to establish a 100 percent commission program, allowing agents to be fully independent. Now with more than 300 top- producing agents in its company and three South Florida locations, Broker's LLC is a market leader that has earned the respect and admiration of peers and colleagues a like.
Claudia received a recognition from Modern Luxury Magazine as Miami's Dynamic Woman in 2017.