Bennion Deville Homes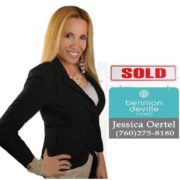 Experience in Residential sales, Residential and Commercial leasing, Business, Income properties, Trust sale, Short sale, Vacant land.
Expanded Service Description
I have bee nominated agent of the year 3 times in my career. I am fluent in Spanish and I have helped a lot of Spanish speaking Sellers and Buyers.