Bayshore Realty. Inc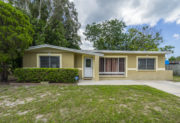 I help seller's get the most net profit out of their properties and buyer pay as little as possible to get into their new homes.
Expanded Service Description
I worked in Radiology for 15 years before getting my Real Estate License in 2001. In 2004 I activated my license and began working and in 2006 I had my Brokers License. I have advanced certificates in "At Home With Diversity" , "ePRO" and "GRI".