ACG Realty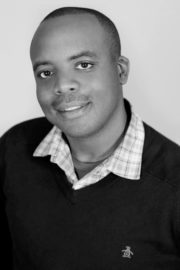 Treating customers like family is both a guiding principle and a way of life for the award-winning Alvin Cain Group. Comprised of industry professionals, and life long friends, ACG is dedicated to listening intently and matching individuals and families with the properties, buildings and neighborhoods that best suit their needs.
Boasting decades of experience in the real estate industry and deep roots in South Louisiana, the team excels in navigating the complicated terrain of co-op boards, condos, 1031 Exchanges, investment acquisition, property management, commercial and more. It's no surprise they've consistently ranked among the top 1 percent of agents in the city.
Expanded Service Description
As a Realtor® licensed in Louisiana, Alvin provides Strategic Marketing and Transaction Management services to his clients across many Louisiana markets.
His business is built on: Dedication, Communication, Determination, & Trust while embodying the ability to cater and adapt to all of his client's Real Estate needs. "Just as the Real Estate industry evolves to become more innovative and efficient, so do I." A South Louisiana native his entire life, his knowledge of the city's geography can assist you with all of your Residential & Commercial Real Estate endeavors on every corner of the state!
In addition, he provides exceptional Real Estate services to ensure you feel confident with your decision to hire him. "Rest assured I will listen to you! With an understanding of your needs & wants, I will do my best to help you achieve them all." Alvin graduated from Louisiana State University, majoring in Business.
His passions include traveling to experience new cultures, volunteering his time at local homeless shelters and always giving back to the community. His well rounded outlook on life makes him the best agent to handle any situation he encounters, from residential to commercial properties.